Sometimes, senior citizens experience cognitive decline and dementia. And a good way to prevent this to happen is to take into consideration a process called "neuroplasticity". It turns out that it has been proven scientifically that the brain can respond to adjustments in this process. The fact is that the brain then adapts while its neural connections are strengthened in a way that increases or maintains cognitive functioning. Therefore, studies have shown that brain training exercises reduce the risk of dementia by about 30%. And what's more: these exercises are effective in older adults with or without cognitive impairments.       
Fortunately, there is a variety of brain training apps whose use helps to improve memory while challenging the effects of aging. The world impacts a lot of pressure on people to perform, and this kind of stress also affects a person's well-being. Thanks to these mobile apps, the elderly can use mobile devices to relieve the mind of stressful occurrences, while at the same time, subject it to brain exercises that ultimately help boost their memory.      
Here are the best brain training apps to boost memory for seniors:
Elevate Brain Training    
Left vs Right Brain Games
Fit Brains Trainer
Memorado Brain Training Games
Lumosity Brain Trainer
CogniFit Brain Fitness
Peak
Mind Games
Eidetic
Brain Training
Furthermore, if you are looking for other ways to boost memory for seniors try one of these other links:
* Since memory loss is a hot topic on our website, we've been writing a lot about this issue and we even have a whole session dedicated to it. If you want to check our other posts about this subject, click here.
10 Best Free Apps to Boost Memory for Seniors in 2021
Here are 10 apps that are not only entertaining but also help to keep balanced mental health. 
1. Elevate Brain Training (Android/iOS)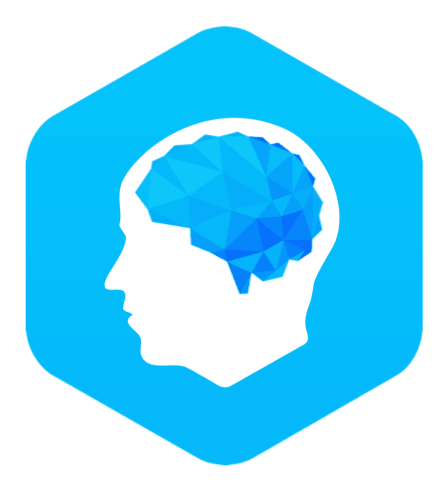 Elevate is a brain training app that enables one to improve different aspects of the brain including focus, speed, and memory. In fact, this is one of the most effective tools for those aiming to enhance cognitive functioning. With this app, brain training is made fun with different games which, when played, improve a variety of mental skills.       
This brain training program is personalized, and also tracks the user's performance, so one can understand how they were able to improve over a certain period. The user receives three daily challenges personalized to their performance. The targeted skill groups include speaking, writing, reading, listening, and math.
The games on this intuitive app change in difficulty, constantly challenging the player to make sure they are always efficiently learning. This way, the app is able to maximize brain training results by pushing the user to new limits on a daily basis.   
Free.
For more information, visit Elevate Brain Training official website.
Get Elevate Brain Training for Android or iOS
2. Left vs Right Brain Games (Android/iOS)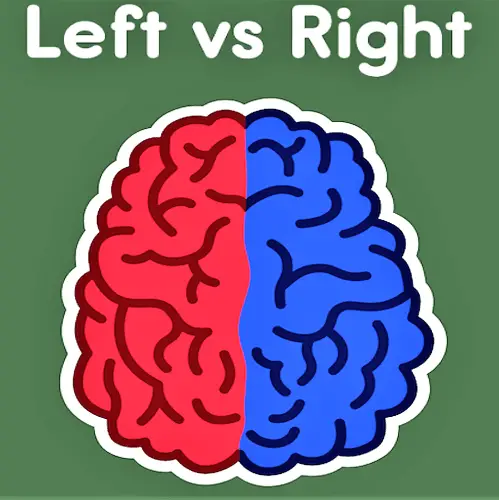 This app targets at exercising the users' brain on the go by testing their adaptability, awareness, reasoning, reflex, patience, and precision. This is done through 49 games in total categorized into 6. This game helps both those who have busy work schedules as well as retirees and the elderly to become more alert. By challenging their mind, the seniors using this app can improve their mental abilities.       
Keeping the mind sharp through the use of this app helps even people at higher risks of dementia, such as elders in families with Alzheimer's. The levels increase in difficulty and allow one to think some more. This kind of expanding the capacity of one's thought process is what makes this app great for seniors.
Even of more convenience to the senior users is the support group, who are ready to quickly support anyone having difficulties with the app. As one increases in their skill, the app adds more challenges. This keeps it fun and gratifying while meeting the goal to improve memory functioning.       
Similar to Elevate, one enjoys the learning process through plating games as it does not feel like a tedious curricular activity. Medical professionals will recommend this app based on its potential for helping with better mental performance.  
Regular Members: Can start out training 3 out of 6 categories each day for free. Only regular games from those categories will available. Additionally, you can complete the final 3 daily training games (including VIP games) for free after watching a short video. You can also play individual games using tokens. Regular games cost 1 token. VIP games cost 3 tokens. Additional tokens can only be earned by watching a short video.
VIP members: Can train all 6 training categories each day. All games from those categories are available. You can additionally play and train individual games an unlimited amount of times each day. Only VIP members can also see Category Brain Quotients, Category Percentiles, and your score history for each game.
Become a VIP member by upgrading your account with one of 4 types of subscriptions:
Free Trial* / Week Pass: $0.99 USD
Monthly VIP Subscription: $1.99 USD
Yearly VIP Subscription: $5.99 USD
Lifetime VIP Pass: $9.99 USD
If you want to learn more about the VIP Subscriptions, check Left vs Right: A brain training game on Amazon.
Get Left vs Right Brain Games for Android or iOS
3. Fit Brains Trainer (Android/iOS)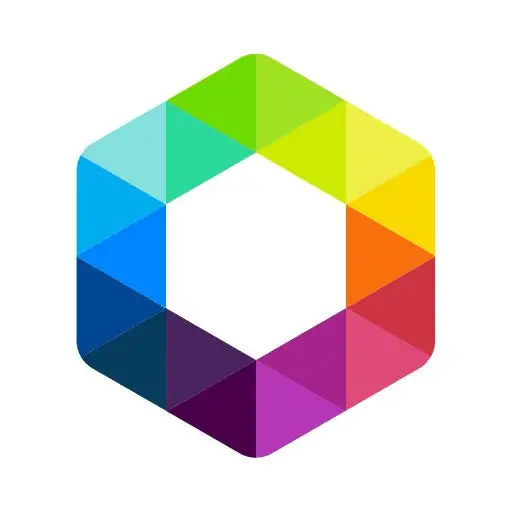 This is a sustainable brain training app that presents daily exercises designed to build higher IQ in users and, over time, cognitive abilities. The app has a collection of more than 360 different games that target different brain functions. This allows the elderly to derive a comprehensive learning experience that allows them to memorize and increases their ability to learn.       
What set's this app from the majority is the fact that the app is designed by neuroscientists, which means it benefits from scientific research. This makes it one of the most effective tools to improve mental aspects. There are games that help seniors to improve memory and focus as well as the improvement of emotional intelligence. Meanwhile, Fit Brains Trainer also allows users to compare their performance to that of others.
A large number of games and training sessions allow the elderly to sharpen their concentration, memory and other mental faculties. The performance data is used to assess and adjust the difficulty of the challenges for the user. Besides these benefits, this app is free. Overall, it focuses on improving one's mood into positive ones.   
Free. 
Get Fit Brains Trainer for Android or iOS
4. Memorado Brain Training Games (Android/iOS)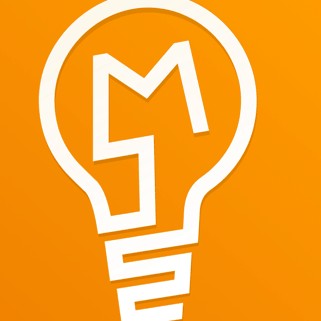 Good news for the seniors seeking to have a better memory. Memorado builds on brain connectivity, which results in a more powerful working memory. The increased brain connectivity accelerates quicker learning and cognitive control. These are important elements in preventing memory loss and enhancing human intelligence.       
This app takes more of a dedicated approach as it specializes in focus and memory training. The series of games on this app is designed to improve memory over a long time period. A user starting out on this app for better memory will set goals for themselves based on the kind of results they want to achieve. The elderly can use this app by playing the games and stimulating their mind on a regular basis, which enables them to improve their ability to focus and their memory capacity.       
The app, like the ones mentioned above, has a tracking feature, where one tracks the effectiveness of the app as well as how they are performing over time. The app also indicates where one can improve on based on the goals that the user entered initially.    
Free.  
For more information, visit Memorado Brain Training Games official website.
Get Memorado Brain Training Games for Android or iOS
5. Lumosity Brain Trainer (Android/iOS)    
No doubt, this is one of the most popular apps in this category. Lumosity provides a number of games made to increase brain function and cognitive ability. The app features 30 games that turn the learning process into an entertaining and gamified experience, as it's extremely captivating.
These games are developed based on scientific research into easy-to-learn brain enhancers. One gets to learn about how their mind works, so they can balance good sleep and focus on positive moods for positive experiences.       
Lumosity means convenience with its easy to use interface, thus the elderly can have a great user experience too. Fresh brain workouts daily help to keep the mental abilities in check. They are refreshed daily, which the seniors could find very handy as they need regular challenges. The brain, in turn, benefits from improving problem-solving, flexibility, attention paying, speed, and memory.       
What makes this app exceptional is its ability to The app also features tracking and monitoring capabilities, so a user can monitor their performance at any given time. Since players can check on their improvement statistics, they can set goals and develop positive habits that help their cognitive functions. The app adapts to a user's unique strengths and weaknesses no matter their age or skill level.      
Lumosity has earned a spot as one of the most educative apps and is recommended for those in the risk of suffering memory loss, or simply targeting to have a better memory.    
Free to download, though upgrading to a premium subscription costs $11.99 per month or $59.99 for 1 year.
For more information, visit Lumosity Brain Trainer official website.
Get Lumosity Brain Trainer for Android or iOS
6. CogniFit Brain Fitness (Android/iOS)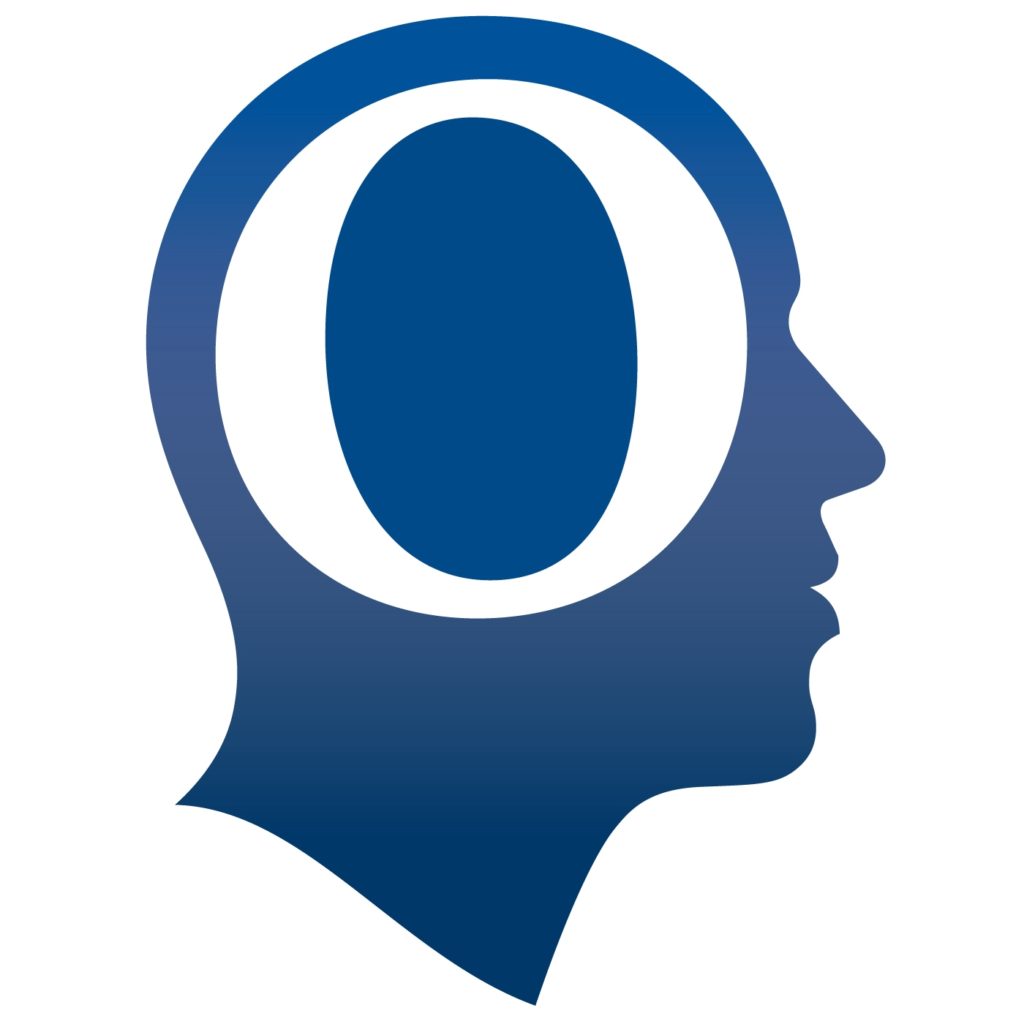 This is another excellent brain fitness app that's made with the help of professional neuroscientists. The app is fun and designed to specifically better memory and concentration in users.        
The app lets those who use it to evaluate how it enhances their memory and cognitive skills. CogniFit simulates and rehabilitates mental functions using brain challenges, memory puzzles, challenges, educational, intelligence and learning games. This app not only tracks performance results but also allows the user to compare their results with the rest of the users.         
This scientific application is one of the medically recommended brain training apps due to the research done in the development of its games. It encompasses verified psychometric tests and powerful psychological tests that identify risks of suffering cognitive impairments such as memory loss.
The app is convenient with a simple user interface that allows even the elderly to evaluate and improve their attention, memory, mental coordination and agility, and much more.    
Free.  
For more information, visit CogniFit Brain Fitness official website.
Get CogniFit Brain Fitness for Android or iOS
7. Peak (Android/iOS)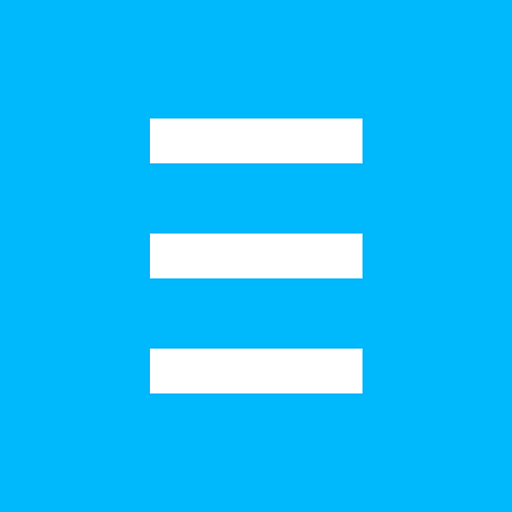 This app not only allows users to work on improving their mental abilities by brain exercises but also allows them to discover and extend the limits of what their brains can do. This is a useful app for seniors as it aids them to sharpen their problem-solving skills, better memory and develop their mental agility.       
It features over 40 games developed to offer in-depth insights that help in tracking the progress. Keeping the value of time in mind, this games app comes with short but intense brain workouts based on one's life. The challenges are designed to fit a person's needs for focus, problem solving, memory, and mental agility. That means that, for a person potentially experiencing memory loss, the app will tailor the games to better memory.       
It also comes with a personal trainer known as Coach. This unique addition results from the fact that everyone is different and so are their goals. A coach challenges the seniors as well as other users with new workouts, tracks their progress and comes up with strategies on how to improve, keeping one motivated and allowing them to further their limits.       
The developers here are passionate about research as well. Using the expertise of video game researchers, the users of Peak develop useful games fitting the description. With Peak Pro, an unlockable version, the elderly in tech can reach their maximum potential extra dozens of tailored exercises.   
Free.  
For more information, visit Peak official website.
8. Mind Games (Android/iOS)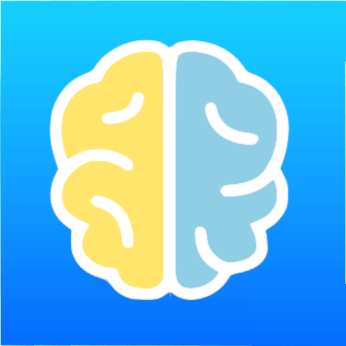 This app is also definitely worth checking out as it provides a lot of functionality that can help seniors to exercise their brain power. It is an all-around app that helps them to work on their face memory, basic arithmetic, mental flexibility, and attention to detail.       
It features a wide collection of games principled from cognitive tasks to allow one to practice various mental skills. The app has about 40 Mindware's brain training games that also track one's score history to graph the progress. Based on standardized testing requirements, the app then uses the scores to allow one to know where they need to work on. The score history allows one to realize the impact that the app has had on their lifestyle.    
Free.  
If you want to learn more the ad-free and unlimited version of this top Android brain training app, check Mind Games Pro on Amazon.
Get Mind Games for Android or iOS
9. Eidetic (iOS)
It's also worth to mention this clever app that uses a technique called spaced repetition that allows you to remember what you want, from people's names to phone numbers. The name of the app means one who can recall image details and with vividness. So, the app works towards making people this kind of mental power. It can be helpful to improve memory in the elderly or with curbing memory loss.       
The app features three unique brain teasers that allow one 5 seconds to memorize. These include memory challenge, picture challenge, and survival challenge. Each of these has numerous levels, so it is a sustainable memory training app. It tests one at increasing intervals and helps to build on their learning skills. There is a world leaderboard where the highest scorers are recorded. The seniors can benefit from this app and even see their improved memory help them with carrying out their day-to-day activities.   
Free.
For more information, visit Eidetic official website.
Get Eidetic for iOS  
10. Brain Training (Android)
Brain Trainer app to quick exercise to your brain short term memory, concentration, focus , speed & accuracy.
it has 15 type of brain training games.
With Brain Training, users can increase their brain multitasking and foucs skills, quick search skills, math skills, and they can also empower their memory with challenging exercises. And since balancing Left and Right brains is very important, the app also tries to train users' brain on lancing activities.
Get Brain training app for Android.
10 Reasons Why Seniors Have Memory Problems (List of possible diseases)
Forgetfulness can be a normal part of aging. As people get older, changes occur in all parts of the body, including the brain. As a result, some people may notice that it takes longer to learn new things, they don't remember information as well as they did, or they lose things like their glasses. These usually are signs of mild forgetfulness, not serious memory problems, like Alzheimer's disease.
So Why do Seniors Have Memory Problems? Below there is a list of Diseases that can lead to Memory loss:
As people age, their brain function begins to deteriorate and memory is among one of the most significant aspects of cognition that is significantly impacted. While the deterioration of memory may be as a result of normal aging processes, it could also indicate other pathological conditions, such as dementia.
1. Alzheimer's disease
The most common form of dementia is Alzheimer's. Alzheimer's which typically begins at about age 60 is a degenerative disease that impairs motor, cognitive and memory function. Between 60 and 80% of persons who have been diagnosed with dementia suffer from Alzheimer's. Plus, according to the Alzheimer's News Today website, the United States currently has more than 5.5 million people living with Alzheimer's.
2. Parkinson's disease
Parkinson is another common type of dementia that afflicts approximately a million people every year. It results in the impairment of motor function though it is also known to cause cognitive impairment. It causes mild impairments but it can cause the elderly to forget simple actions such as switching off the stove.
3. Huntington's disease
According to the National Insitute of Neurological Disorders and Stroke website, this fatal degenerative disease afflicts up to 30,000 Americans. It impairs the elderly's cognitive and motor functions and will typically manifest between the age of 30 and 50. Once someone is diagnosed with this type of dementia, they will experience worsening cognitive function over time including impaired judgment and forgetfulness.
4. Dementia with Lewy bodies
After Alzheimer's, Dementia with Lewy bodies is the most common type of degenerative dementia (Mayo Clinic website). The accumulation of proteins (Lewy bodies) on the regions of the brain that control cognitive thought and motor skills is the cause of this disease. It will typically cause memory loss in the later stages in addition to impairing visual perception, planning, and judgment.
5. Vascular dementia
People who have suffered from stroke are more at risk of developing vascular dementia, especially if they are over 65. The loss of blood to the brain can kill brain cells. This can impair cognitive function including memory, emotional stability, communication, and judgment.
6. Tumors and other Brain diseases
A tumor or infection in the brain can cause memory problems or other dementia-like symptoms.
Brain tumors may be malignant (cancerous) and therefore capable of invading surrounding tissue. Or they may be benign (self-contained).
Brain tumors can interfere with cognitive functioning and cause personality changes. Depending on their location, they can trigger other symptoms, such as headaches, seizures, or vomiting.
The first symptoms of slow-growing tumors frequently resemble dementia, especially in older people.
7. Thyroid disease
An overproduction of thyroid hormones (hyperthyroidism) is commonly caused by Graves' disease, while an underproduction (hypothyroidism) usually results from Hashimoto's thyroiditis. Both disorders can cause dementia-like symptoms, such as forgetfulness and other thinking problems.
8. Urinary Tract Infections (UTI)
When bacteria enters your urethra (the tube urine flows through when you pee), it sometimes can cause a urinary tract infection (UTI) that can spread to your bladder or kidneys.
In some people, especially those of advanced age, UTIs can cause a sudden onset of symptoms that look like Alzheimer's. You may get confused, upset, sleepy, or have trouble paying attention. Some people hallucinate — believe they see or hear something no one else can.
9. Diabetes
People with diabetes can have a hard time keeping the right balance of insulin and blood sugar in their bloodstream. If your blood sugar levels drop too low, your body and brain don't have enough fuel to work as they should. This is called hypoglycemia. If it's severe, you can get confused doing even a basic daily task. You also can become clumsy, appear drunk, or maybe even faint.
10. Lyme Disease
Some ticks carry harmful bacteria that can get into your system through a bite. This causes an illness called Lyme disease. If the bacteria stays in your blood for a long time, it can affect your nervous system and short-term memory.
Some people say they feel like they have "brain fog." You could have trouble keeping up with what others are saying. And daily tasks also may take more effort. Symptoms can show up months or even years after a tick bite.
5 Other Possible Causes of Memory Loss among the Elderly
Dementia and other diseases are not the only conditions that may result in the elderly becoming forgetful. There are several other forces that may also cause memory loss:
1. Emotional disorders
A lot of seniors suffer from mental illness such as stress, anxiety, or depression. This can cause a variety of cognitive issues including not only forgetfulness, but also confusion, difficulty concentrating, and other problems that disrupt daily activities. Moreover, depression and other emotional disorders are linked to other cognitive conditions, such as brain disease and Parkinson's, all of which can impair memory function. You can protect seniors from these disorders by catering to their needs so that they feel included and loved.
Depression can cause a type of memory loss (called pseudodementia) that resembles memory loss due to dementia. Also, dementia commonly causes depression. Thus, determining whether dementia or depression is the cause of memory loss can be difficult. However, people with memory loss due to depression, unlike those with dementia, are aware of their memory loss and complain about it. Also, they rarely forget important current events or personal matters and usually have other symptoms, such as intense sadness, sleeping problems (too little or too much), sluggishness, or loss of appetite.
Stress can interfere with forming a memory and with recalling a memory, partly by preoccupying people and thus preventing them from paying attention to other things. However, in certain circumstances, particularly when stress is mild to moderate and does not last long, it can enhance memory.
2. Sleep Disturbances
Researchers believe that sleep affects learning and memory in two ways: Lack of sleep impairs a person's ability to focus and learn efficiently. Sleep is necessary to consolidate a memory (make it stick) so that it can be recalled in the future.
3. Medication Side Effects
The elderly are some of the most medicated people in the world and particularly in the United States. The average elderly patient will be on between five and seven prescription medications. Certain medications or a combination of medications can cause forgetfulness or confusion. Some of the medications that cause memory loss include : cholesterol medications, painkillers, anti-anxiety medications, and depression medications.
4. Vitamin B-12 deficiency
Vitamin B-12 helps maintain healthy nerve cells and red blood cells. A vitamin B-12 deficiency — common in older adults — can cause memory problems.
5. Minor head trauma or injury
A head injury from a fall or accident — even if you don't lose consciousness — can cause memory problems.
6. Alcohol and Drug Abuse
Prolonged drug use, such as cocaine, opioids, LSD, MDMA, heroin, and methamphetamines, and alcohol use can result in brain damage. The more someone used drugs, the more they are likely to have issues over both the short and long term. In fact, studies found that excessive consumption of alcohol increases the risk of dementia and cognitive dysfunction among the elderly. That said, seniors with alcohol and drug abuse issues may increasingly become forgetful.
Memory loss has always been a very common among seniors but the good news is there are easy ways to improve memory that aren't expensive or time-consuming. As we know, boosting brain and memory health can also help stave off the onset and/or progression of cognitive diseases such as Alzheimer's and dementia.
As we age, there are proven strategies for nurturing a stronger, sharper memory. You can in fact teach an old dog new tricks, or an old brain as the case may be!. Our brains can adapt and constantly change regardless of age.
Brains have the potential to create new cells and neural connections. This is called neuroplasticity – the brain's ability to change, grow and improve, as well as to hone it's memory function.
Brains need the proper stimulants to stay well-tuned however. Not surprisingly, lifestyle and daily habits have a big impact on brain health and cognitive well-being, including memory.
11 Surprising Ways to Retain Sharp Memory
1. Sleep More
Getting enough hours of sleep may not seem like much of the 'cure' for memory loss. But a good night's sleep is one of the simplest things seniors can do to improve information retention and memory power. Scientists say that while we sleep our bodies optimize and consolidate newly acquired information and store it as memory.
Moreover, according to the National Sleep Foundation, sleep actually triggers changes in the brain that solidify memories. It also strengthens connections between brain cells and helps in transferring memories from short-term to long-term memory. This means the new memories your seniors make are more likely to stay with them.
Between 6 and 9 hours of sleep is enough for most seniors. Something as simple as adequate sleep is an important part of improving memory for seniors.
So sleep does play an important role in helping you consolidate your memories, so you can recall them down the road. Make getting enough sleep a priority.
Attention to:
Disturbed Sleep
Another part of sleep that helps memory in seniors is to keep their sleep time as undisturbed as possible. Studies show that if a senior's sleep is interrupted more than a few times in a night they cannot focus attention as well when awake, and therefore can't remember what they learned.
Likewise, with disturbed sleep your senior's recent memories remain fragmented. They cannot put the pieces together as well and therefore can't clearly remember what they did learn.
Sleep deprivation
A single night of sleep deprivation (only four to six hours of sleep) can impact our ability to think clearly the next day. Sleep deprivation and Alzheimer's disease have even been shown to be correlated. Two-three consecutive nights of insufficient sleep and our brains are mush!
We have many posts about how to improve your sleep. You can check them out here.
2. Nap Regularly
Research has found that adults 65 and older who took an hour-long nap in the afternoon, have improved their performance on cognitive tests. According to the post "Can a Nap Boost Brain Health?" from the Hopkins Medicine.org. Scientists found that people who naps for 30 to 90 minutes have better word recall – which is a sign of good memory – than people who does not nap or who naps for longer than 90 minutes.
Attention to:
Napping too long
According to the post "Are Long Naps Bad For You (and How Long Is Too Long)?" from the Healthclevelandclinic.org, napping for an hour or longer increases your risk of falling into the deep stages of sleep. When this happens, you'll wake up with something we call "sleep inertia" (that groggy feeling where you don't even know where you are). Then your nap may not even be refreshing.  The longer you nap, the more likely you are to feel groggy afterward.
Napping too late
Most sleep experts recommend napping no later than 3 pm. Napping prior to the mid-afternoon results in a combination of light and REM sleep, whereas napping after 3 pm results in more slow-wave sleep and can interfere with nighttime sleep. Individual factors, such as your need for sleep, your sleeping schedule, your age and your medication use, also can play a role in determining the best time of day to nap.
3. Improve your Diet 
According to Harvard Health Publications, foods that are high in saturated and trans fats, such as beef or steak, dairy, and fried foods, cause high levels of LDL cholesterol (the bad kind). Not only are these artery clogging foods detrimental to the heart, but they can also cause damage to the brain.
Changing a senior's diet to foods that are high in mono- and polyunsaturated fats, such as fruits, vegetables, nuts, fish and olive oil, will increase levels of HDL cholesterol (the good kind). This will prevent blood vessels from getting clogged or damaged and reduce the risk of memory loss and stroke.
A healthy diet might be as good for your brain as it is for your heart. Eat fruits, vegetables and whole grains. Choose low-fat protein sources, such as fish, beans and skinless poultry.
Attention to:
Added Sugar
Eating too much added sugar has been linked to many health issues and chronic diseases, including cognitive decline. Research has shown that a sugar-laden diet can lead to poor memory and reduced brain volume, particularly in the area of the brain that stores short-term memory.
Besides, cutting back on sugar not only helps your memory but also improves your overall health.
Refined carbohydrates
Like added sugar, refined carbohydrates lead to a spike in blood sugar levels, which can damage your brain over time. Diets high in refined carbs have been associated with dementia, cognitive decline, and reduced brain function.
Alcohol
Alcohol has neurotoxic effects on the brain, including reducing memory performance. Occasional moderate drinking isn't an issue, but binge drinking can damage your hippocampus, a key area of your brain associated with memory.
4. Less Sitting, More Moving
Results from a study done by the Center for Brain Health at The University of Texas at Dallas showed that seniors who engaged in physical activities such as using a stationary bike or treadmill for only 1 hour 3 times a week for twelve weeks resulted in higher resting blood flow to the brain. Improvements in mental health were seen in as few as 6 weeks as there was an increase in blood flow to areas of the brain associated with improved memory.
For most healthy adults, the Department of Health and Human Services recommends at least 150 minutes a week of moderate aerobic activity, such as brisk walking, or 75 minutes a week of vigorous aerobic activity, such as jogging — preferably spread throughout the week. If you don't have time for a full workout, squeeze in a few 10-minute walks throughout the day.
As a side note, physical exercise improves mood by supplying endorphins and improves appetite as well. It also may provide opportunities for social interaction which also improves memory.
5. Dance
The impact of dance on cognitive health is significant. It's fun, good exercise, social, and it can require hand-body coordination, as well as memory through remembering the steps and moves. It can also be a great antidepressant and antidote for stress. Seniors can dance in the privacy of their own home or engage with others. Dancing is good for our physical, mental, and emotional well-being.
Check our post on "How to Convince Parents into Dancing?"
6. Keep learning/Learn a new skill
A higher level of education is associated with better mental functioning in old age. Experts think that advanced education may help keep memory strong by getting a person into the habit of being mentally active. Challenging your brain with mental exercise is believed to activate processes that help maintain individual brain cells and stimulate communication among them.
Many people have jobs that keep them mentally active but pursuing a hobby or learning a new skill can function the same way.
Cognitive stimulation is critical for a healthy, engaged brain, and improving memory. Just as physical activity helps keep your body in shape, mentally stimulating activities help keep your brain in shape — and might keep memory loss at bay. The key is to find an activity that is stimulating and enjoyable for you. What is a new skill that requires focus and attention and makes you happy? An activity that you look forward to doing?
7. Read
Reading is one of the easiest ways to stimulate your brain. It can be interesting, enjoyable, informative, and requires that you connect the dots. Reading may help promote longevity, as one study has shown. And today, reading material is merely a click away. Magazines, newspapers, and books are all accessible today via your favorite digital device or computer.
I still prefer to hold a book and newspaper in my hand, but regardless of how you read, incorporate it into your daily routine. Seniors should make a habit of sharing what they've read with family and friends every day and it will also help fine tune their memory bank.
8. Write a Journal
Seniors can also start a diary or journal in which they write daily. Journals are great memory exercises that stimulate thinking, improve your memory, and boost cognitive function.
Many seniors have a wealth of history and experiences to share that can be recorded from their memory. Those with trouble writing can speak and record their journal entries.
The diary or journal should also record daily interactions and plans for the future. Not only does this improve your memory, but it stretches forward thinking and planning skills. Both are necessary factors to boost brain power and combat memory loss in elderly people.
9. Stay Social
Many studies have shown that it is crucial for seniors' mental health and memory to maintain social activity. Spending time with family and friends, even attending events can help maintain and improve mental functions. Research has even shown that just 10 minutes of social interaction a day can help! 
Social interaction is a great way to boost brain power and use seniors' memory. Relating stories and learning from others causes them to remember and ask questions. These constant memory exercises stimulate brain functions.
In addition, interaction with younger people is always a stimulating exercise. Involving grandchildren in regular social interaction with grandparents is a great way to pass on the wisdom of an older generation.
Social interaction outside the home is also recommended. That's one great part of the Senior LIFE Health and Wellness Center, too—members have an opportunity to interact with other seniors and make friends.
Social interaction helps ward off depression and stress, both of which can contribute to memory loss. Look for opportunities to get together with loved ones, friends and others — especially if you live alone.
Check our post "Social Media as an Essential Tool for Seniors"
10. Make Time for Meditation
The practice of meditation may positively affect seniors' health in many ways. It is relaxing and soothing, and has been found to reduce stress and pain, lower blood pressure and even improve memory
In fact, meditation has been shown to increase gray matter in the brain. Gray matter contains neuron cell bodies
As you age, gray matter declines, which negatively impacts memory and cognition
Meditation and relaxation techniques have been shown to improve short-term memory in people of all ages, from people in their 20s to the elderly
For example, one study demonstrated that Taiwanese college students who engaged in meditation practices like mindfulness had significantly better spatial working memory than students who did not practice meditation
Spatial working memory is the ability to hold and process information in your mind about the positions of objects in space.
Meditation isn't just good for your body, it's also good for your brain. Research suggests meditation may increase gray matter in the brain and improve spatial working memory.
11. Mental Exercise through Brain Games
Learning new skills — like playing a new instrument, practicing a hobby that involves hand-eye coordination, performing memory exercises for seniors, and even doing math in your head — has been found to improve cognitive function and memory. Keeping your mind active with new challenges can keep your memory strong! For some specific mental exercises, take a look at
Just as muscles become stronger with use, memory and cognitive skills do too. If we don't stimulate and challenge our brains with new information, eventually this vital organ will deteriorate. Research on brain plasticity shows that neurons are stimulated by events and information. By providing your brain with the appropriate stimulus you can counter degeneration and memory loss. Stimulating brain games for seniors promote cognitive health and a strengthened memory. Games that challenge your brain may even reduce the risk of dementia.
Entire websites are devoted to brain games, but you can also do a crossword puzzle or Sudoku every day. Almost every newspaper is chock full of brain puzzles.
Check our post "Free Printable Crosswords and More Brain Games to Boost Memory for Seniors"
The Bottom Line   
In conclusion, there are so many benefits that come with exercising one's mental abilities. Just like physical exercises builds one's physical strength, mental exercises enhance one's mental strengths. Almost all the apps mentioned in this post have common features that allow them to help people trying to better their brain functions.        
For the seniors, these are very helpful apps as they can derive so much fun and entertainment while at the same time they provide opportunities to learn. The elderly need help with living more independent lives, and that can only be realistic if they have dependable memory. Remembering to carry out simple and moderately difficult tasks such as going shopping or people's names help seniors to have more wholesome lives. Therefore, these apps are crucial in the lifestyles of the elders. They afford them much-needed cognitive skills for more comfortable and healthy living.
And if would like to check more amazing apps for seniors, check our post "Ultimate List of Apps for Seniors to Improve their Health and Well Being".
* After reading this post, we would appreciate you sharing your experience with us. You can also subscribe to our newsletter to receive more content from us. We really hope you enjoy!
You May Also Like